SYSTEM FOR SLIDING DOORS
EDEN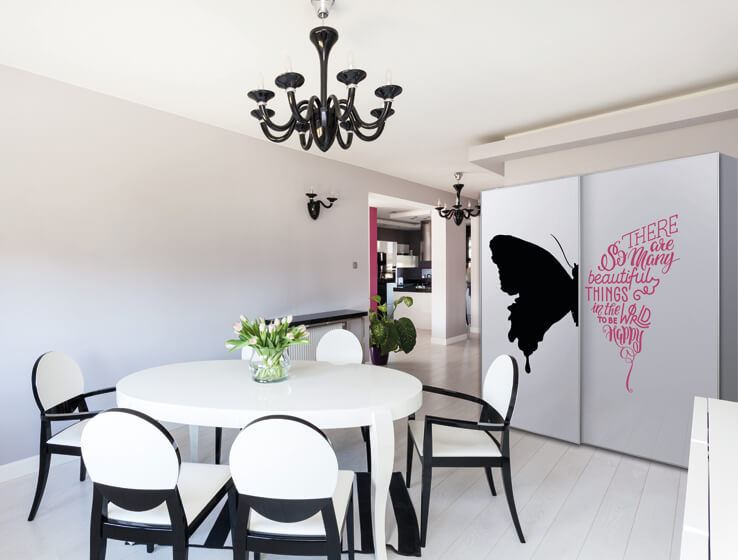 EDEN - a modern addition of simple elegance
Eden is a free-standing wardrobe system with concealed tracks. Doors with frame construction allow the use of 4 mm glass without backing board. System Eden offers two product lines: Pax and Pax XL.
Line PAX, polished edge glass bonded to the aluminium frame. This allows you to create designs with almost invisible aluminium frames.This solution works perfectly when using graphics on glass. To obtain the effect of a minimalist frame around the glass, select product line PAX XL. With PAX XL the glass does not require bonding to the profile. It is simply held using a special gasket.
Ball bearing carriage systems provide a smooth and quiet ride, all covered by a lifetime warranty. The height of doors can be adjusted and the system offers protection against running off the tracks. No visible base allows the doors to run very close to the floor. The special construction of this sliding system allows the doors to pass one another smoothly and effortlessly as their weight is supported solely by the bottom track. Guiding grooves that run along the horizontal profiles allow easy hole drilling for the screws, making the system easy to install. Comfort and high quality is ensured by adding optional soft-closers.