SYSTEM GEMINI 4 FOR SLIDING DOORS
PAX i PAX XL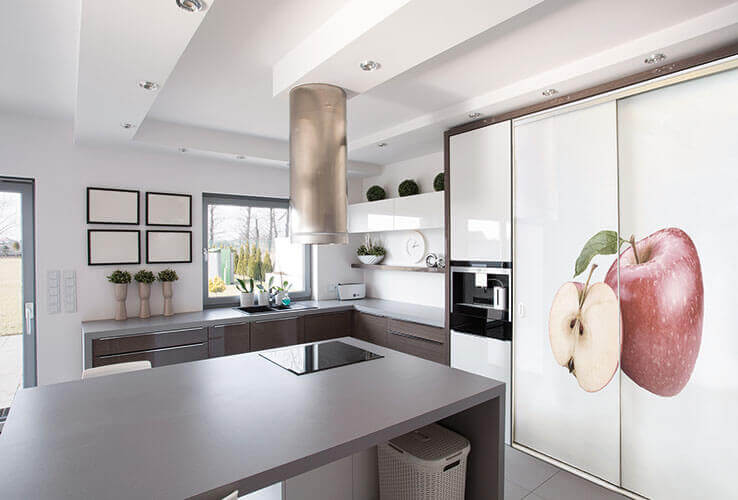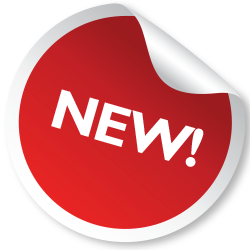 PAX is minimalistic, simplistic and modern
Due to the use of minimalistic profiles PAX gives almost unlimited design possibilities. Despite its apparent delicacy, PAX's frame construction ensures its high rigidity and allows the creation of furniture up to 3000 mm high without losing door rigidity. This is possible thanks to incorporating assembly profile PAX. This system allows you to freely combine various colours of glass as well as veneered materials without visible connections.
The main advantages of line PAX include:
Lack of visible frames and handles.
Invisible sliding doors mechanism.
Possibility of combining various colours of glass and various materials without a visible connector.
Possibility to use soft-close mechanisms that ensure silent and smooth door closing.
Possibility to use a variety of materials mirrors 4 mm: lacobel 4 mm, glass with graphics 4 mm and veneered board 4 mm.
The whole system is available in two colours – silver and white.
Maximum height up to 3000 mm.
Maximum door wing width up to 1100 mm.
PAX XL is elegance at its best
Line Pax XL is extremely simple to use and creates a superb door. The finish of these doors is defined by the delicate profile visible around the outer edge. One of the main advantages of this system is the way 4 mm fillings are used with profile Pax XL. It is not necessary to polish the glass edge. You simply construct the doors using Pax XL gasket. Handle Pax XL is available in two lengths of 2.7 and 3 m.
The main advantages of line PAX XL include:
Solid frame door construction.
Minimalist design, glass covers most of the profile, leaving only a 6 mm visible aluminium edge.
Easy to use with glass, mirror or lacobel using our gasket (no adhesives needed).
Utilises Sevroll's ball-bearing top guides and bottom carriages.
Chose between two lower tracks: GEMINI or ELEGANT.
Soft-closers can be easily added.
Available in two colours: silver and white.
Can be used in both: free-standing and made-to-measure furniture.
Maximum weight of one door is up to 50 kg.